Hot Yoga Alabama
382 College Ave., New Hope, Al. 35760
251-424-4486
Represented below are my two most inspiring teachers in Yoga. I was already very familiar with the yoga poses from Hatha Yoga but had no idea, what I now refer to as, the greatest transformation of my life, had just begun. During my work for two years at Glow Yoga I took several workshops for beginners, arm poses, and a 6 week series titled 40 days to a personal revolution, and guest Yoga teacher classes representing the teachings of Baron Baptiste, (founder of the Hot Power Yoga Institute). Off to an amazing start, my journey took me from the Gulf Coast area and relocated me to Marshall Texas. I was fortunate that Core Yoga and Fitness had just opened here in Marshall. After practicing with the awesome teachers they offered I still longed for Hot Power Yoga. Having started my Massage Therapy business in June 2015 here in Marshall, I had the opportunity to use a room located right across from my massage space to start a small class for Hot Power Yoga. With the encouragement of the two Yoga teachers listed below I bought an inferred heater and created a 90-95 degree environment to practice and sweat and help others be exposed to the amazing experience I had just three years earlier. With just three small classes a week with a maximum of 5 students each I have been able to improve my practice and help others learn to feel comfortable in any Yoga class while experiencing the power and relaxation of the challenge of Hot Power Yoga. I have now completed my 200 hour teacher certification in Hot Power Yoga and have provided a class 6 days a week at my new location in Marshall TX. Now I have a new beginning back in my home town New Hope Al. I am currently unable to provide classes but hope to have a studio available soon. I have presented below two of my biggest influences in Yoga and hope to resume my love of spreading the health benefits and importance of a Yoga practice. Keep posted and get your Yoga on!!!!
BROOKE NISBET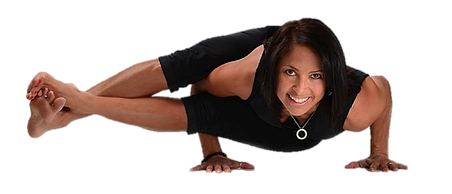 Brooke Nisbet is the lead yoga trainer for Soul Shine Yoga School's 200hr Yoga Teacher Training. She is a Yoga Alliance E-RYT 200 and RYT 500 Advanced Yoga Certified Teacher. Brooke has traveled around the world from Bali, Indonesia to Costa Rica to earn over 750 hours of yoga training. She received her 500hr advanced yoga training hours from Green Monkey Yoga Studios where she studied under her now mentor, Kiersten Mooney (E-RYT500) of Yoga Journal Live. Yoga has had a profound impact on Brooke's way of being, helping her shift from biochaotic, money focused life to one of peace, joy and contentment with what is. She wants nothing more than to share this transformative experience with anyone looking for a more inspired way of being. Prior to teaching yoga, Brooke lived in Japan for 11 years, during which she spent two years as a curriculum specialist training school teachers for Department of Defense Japan District Schools. With decades of teaching & facilitation experience, Brooke has become an excellent teacher trainer, leader and mentor who is known for leaving those she teaches feeling seen, empowered and confident. The experience of living in Asia for over a decade shifted her perspective of the world, and was part of the inspiration and catalyst for her journey to create a more compassionate, loving and peaceful life for herself and others as a yoga teacher and mentor.
Jennifer Guthrie
Owner/Instructor Glow Yoga
615.739.7306
glow-yoga.com
Jennifer Guthrie
"A miracle is a change in perception." - Marianne Williamson
Occupation: Yoga Teacher
Yoga is … my compass. It helps me stay on course.
What fuels you? Sharing yoga (on and off the mat). I am inspired and fueled by watching people trying their best to do something good for themselves.
My guilty pleasure is … Target
What's your yoga story? How did you start practicing? I came to yoga to heal chronic headaches. I fell in love with the physical challenge. I took a teacher training to learn more about the practice and that is the moment my life started to shift into fulfilling my wildest dreams.
What's your favorite thing yoga has taught you? How to step back from my emotions and choose how/who I want to be in each situation.
When I wake up in the morning I always do these two things: Make a cup of tea and eat peanut butter toast.
What's the best advice you've ever received? Do everything with love.